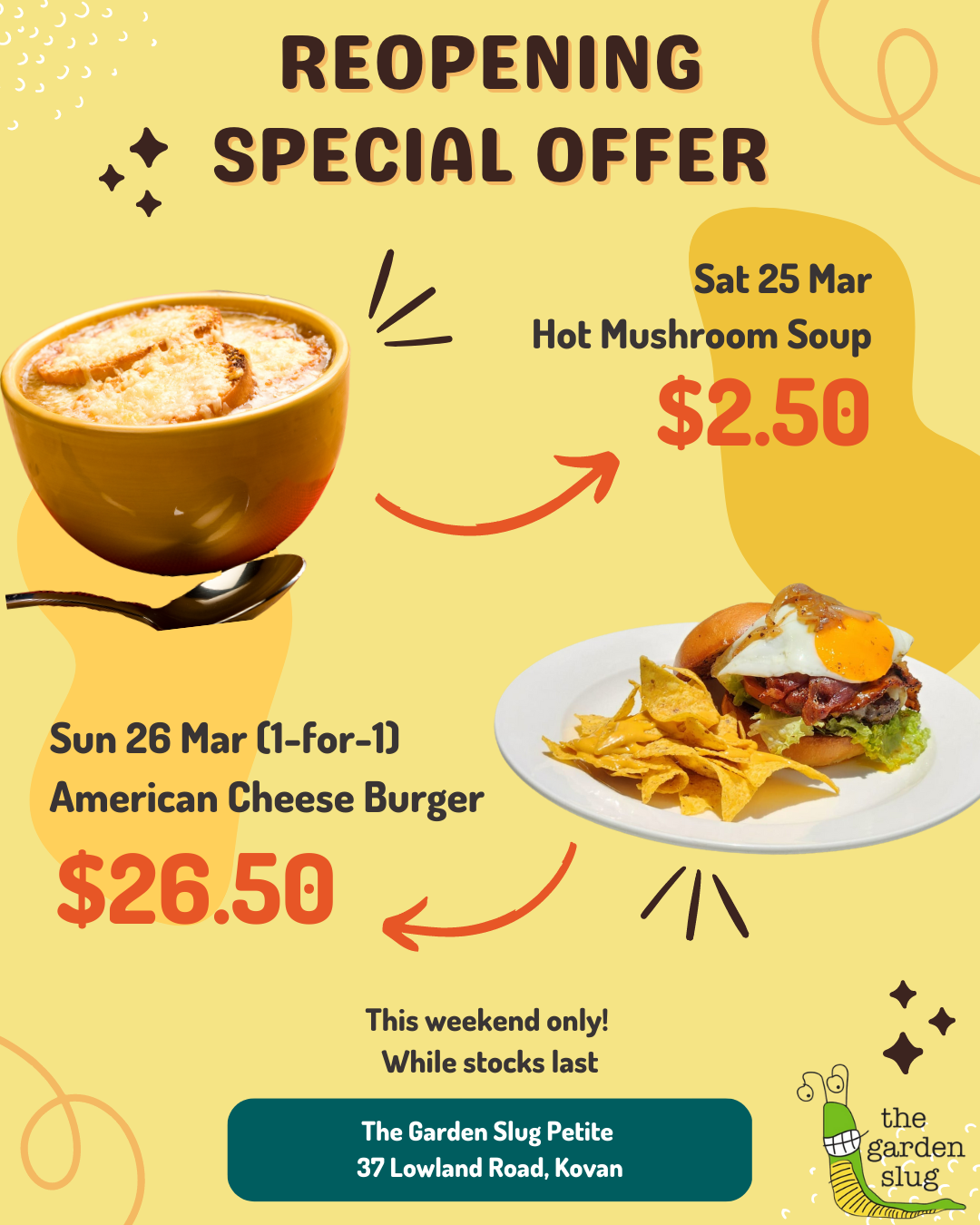 TGS Petite Reopens!
✨ Fresh new look, same great taste! 🤌
We're thrilled to finally reopen The Garden Slug Petite doors from Saturday 25-MAR-2023, 9:30AM.
We apologise that the renovation took a little longer than expected.
To make up for it, we have special offers for you this weekend!
🍄🍲 Hot Mushroom Soup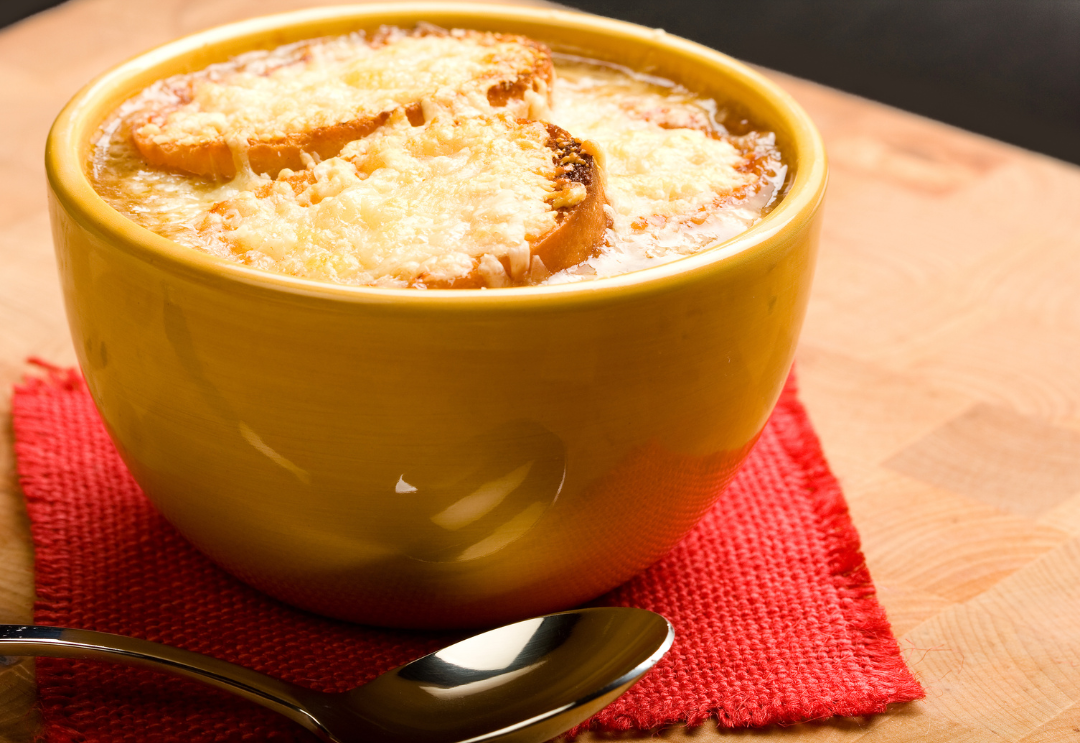 At a never-seen-before special price of $2.50.
📆 Available only on Saturday 25-MAR-2023.
🍔🍔 1-for-1 American Cheese Burger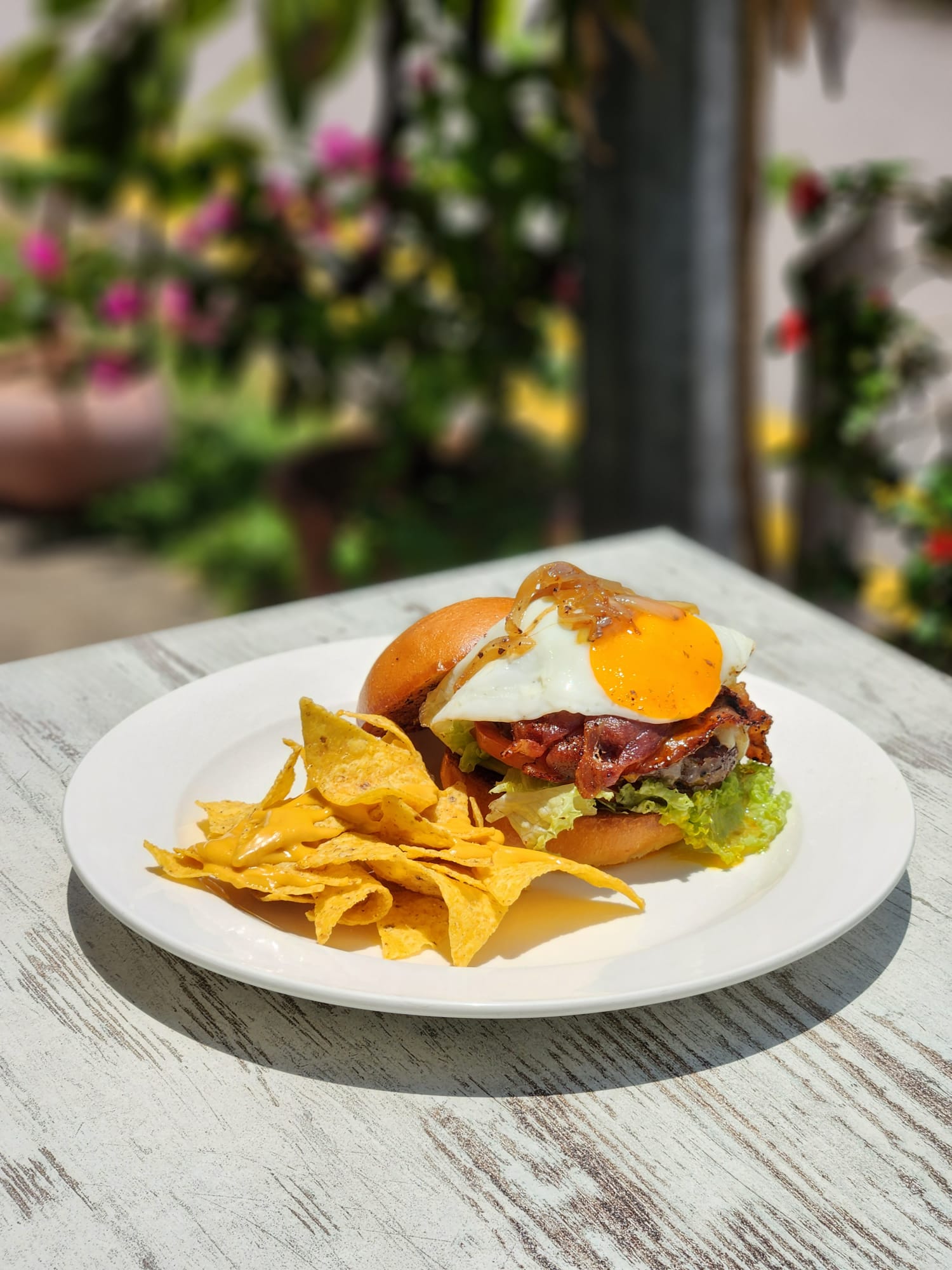 Stuffed with thicc patty, bacon, cheese, fried egg, and served with crispy nachos by side. A steal at $26.50 for two burgers!
Bring your best burger buddies!
📆 Available only on Sunday 26-MAR-2023.
Promotion applies to dine-in orders at TGS Petite only.
🪴 The Garden Slug Petite
📍 37 Lowland Road, Kovan
🐾 We are pet-friendly!
🐕🐈🐇🦜Walk, hop, & fly-ins welcome