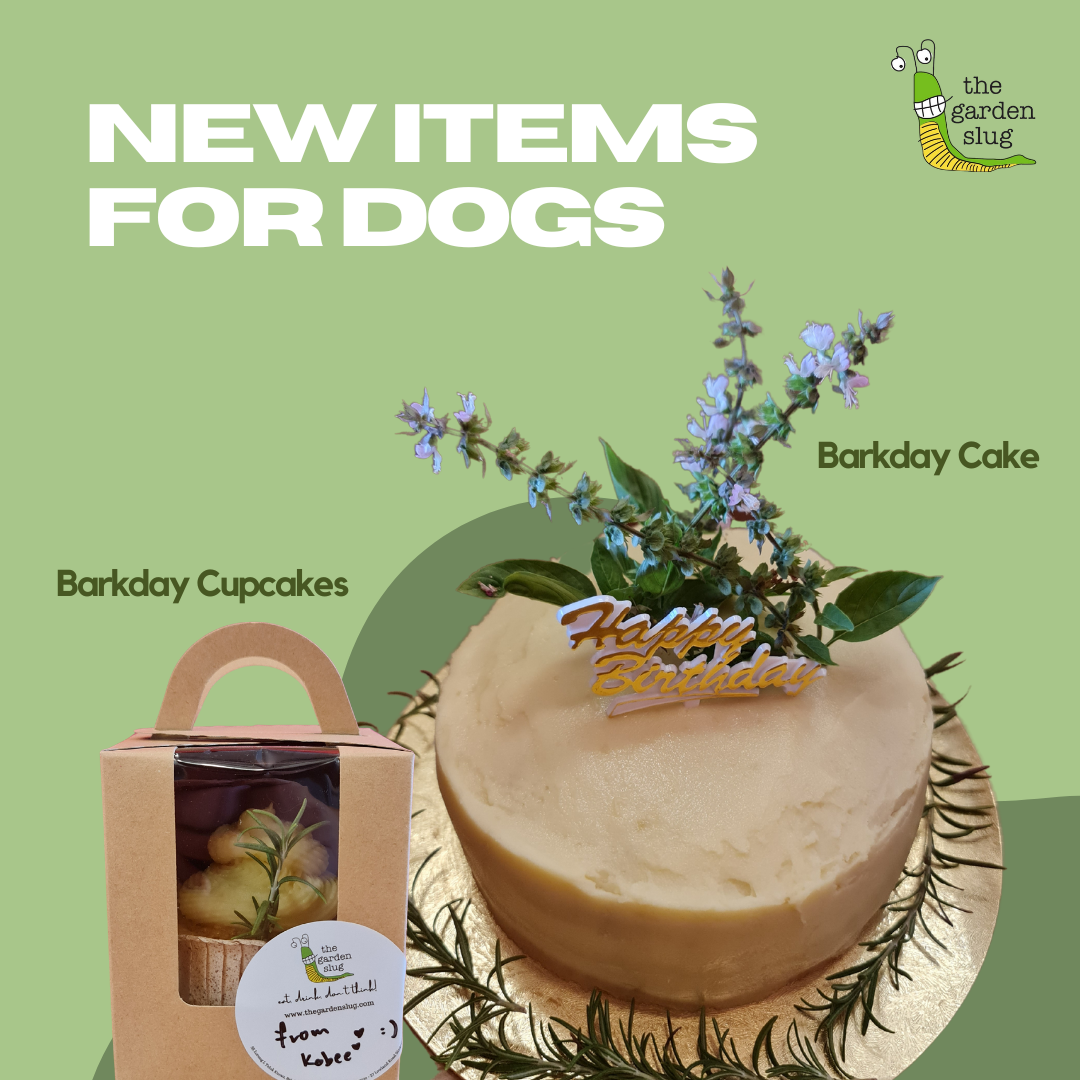 Barkday Cakes and Cupcakes
🐕 Pre-order your pup's Barkday Cake or Cupcake for the next special occasion like your dog's birthday!
These delectable treats can be consumed in-house or delivered your home.
❗You won't find these on the regular dog menu as they are available upon request only.
Ingredients: Whole wheat flour, eggs, honey, carrots, peanut butter, oat milk. Frosting: potato, greek yoghurt.
🐶🎂 Barkday Cake: diameter 6 inches, height 4 inches, weight 1KG.
🐶🧁 Barkday Cupcakes: diameter 3 inches
👉 To order, email dom@thegardenslug.com or WhatsApp 8895-9059